4th CECEM
3 – 7 June 2019, Koszalin, Poland
Central European Civil Engineering Meeting 2019 (CECEM 2019) will take place at Koszalin University of Technology (Faculty of Civil Engineering, Environmental and Geodetic Sciences), Poland. The meeting is organized as a combined ERASMUS+ and CEEPUS event. CECEM 2019 will have both Staff Training (STT) and Staff Teaching (STA) character. After the event a monograph entitled "Research & Modelling in Civil Engineering 2019" will be published. The monograph will be edited by prof. Jacek Katzer, prof. Krzysztof Cichocki and prof. Jacek Domski and it will consist of chapters prepared by willing attendees of CECEM 2019. Including chapters in the monograph will be free of charge. Colleagues from partner and non-partner institutions are encouraged to take part in the event. Participants are expected to obtain ERASMUS+, CEEPUS or other grants from their home Institutions. If needed, organizers will assist with booking suitable transportation and accommodation.
We consider CECEM 2019 as a great opportunity to share knowledge and experience in the field of civil and structural engineering. The week-long programme will include round table discussions, presentations, problem solving cases, lab visits, workshops and social events. The main objectives of CECEM 2019 include peer-learning, networking, transfer of knowledge and sharing research experiences and best practices. Participants are expected to bring into the discussion examples from their own institutions and present best practices or innovative approaches to the issues addressed.
Country: Poland
Language: English
Dates: Monday, 03 June 2019 – Friday, 07 June 2019
Deadline for applying: CLOSED
Registration fee: No fee
Accommodation: Not provided
Contact person: Jacek Katzer, cecem@cecem.eu
Registrations | Closed

Meeting Committee:
Jacek Katzer D.Sc. Ph.D. M.Sc. B.Eng. P.E. – chair of the Meeting Committee, chief editor
Krzysztof Cichocki D.Sc. Ph.D. M.Sc. B.Eng. – member of the Meeting Committee, editor
Jacek Domski D.Sc. Ph.D. M.Sc. B.Eng. P.E. – member of the Meeting Committee
Mariusz Ruchwa Ph.D. M.Sc. B.Eng. – technical officer, webmaster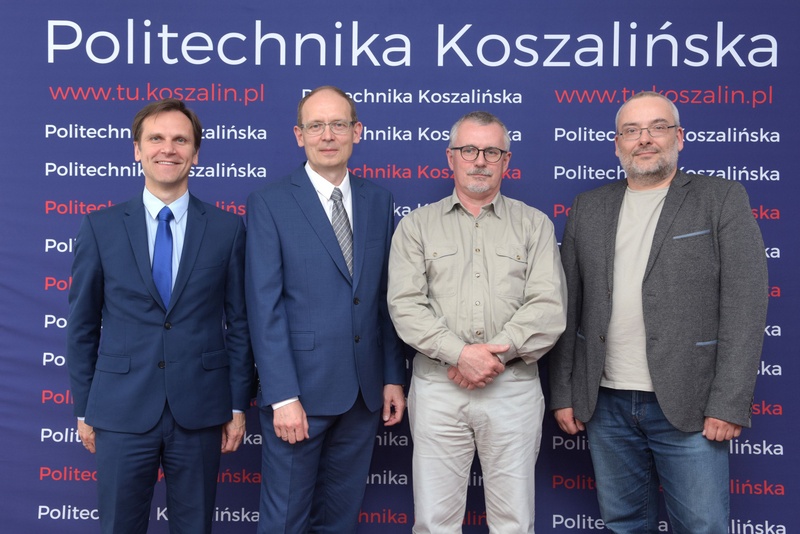 Meeting Committee, from left:
Jacek Domski, Mariusz Ruchwa, Krzysztof Cichocki, Jacek Katzer.

International Advisory Board:
Jerry W. Wekezer
Prof. Emeritus, Florida State University, Tallahasse, FL, USA
Gabriella Bolzon
A/Prof., Dipartimento di Ingegneria Civile e Ambientale, Politecnico di Milano, Italy
Angela G. Graeff
Prof., Universidade Federal do Rio Grande do Sul, Brazil
Aims and Scope
Central European Civil Engineering Meeting (CECEM) aims to create a friendly, vibrant and invigorating environment for presenting and discussing the latest advances in research, technology and modelling in civil engineering. This international scientific event is focused on but not restricted to Central Europe. The best papers delivered during the meeting are selected by Editors (in cooperation with International Advisory Board) and invited for publishing in the peer-reviewed annual monograph entitled "Research and Modelling in Civil Engineering". Extended and amended versions of the papers are published in the monograph. The wide range of aspects covered include: building materials, structures, modelling, new technologies, testing procedures and case studies. The monograph aims at contributing to the development of high engineering skills, techniques, testing procedures, research strategies and modelling practices in civil engineering. The interdisciplinary papers receive special attention from the Editors.