Koszalin (Poland) coordinates: 54° 12′ 0″ N, 16° 11′ 0″ E
How to get to Koszalin by plane ?
There are two international airports located in Szczecin-Goleniów and Gdańsk-Rębiechowo which can be used.
Both airports have railway stations.
There are multiple bus services connecting Koszalin with these airport (e.g. air-transfer.pl).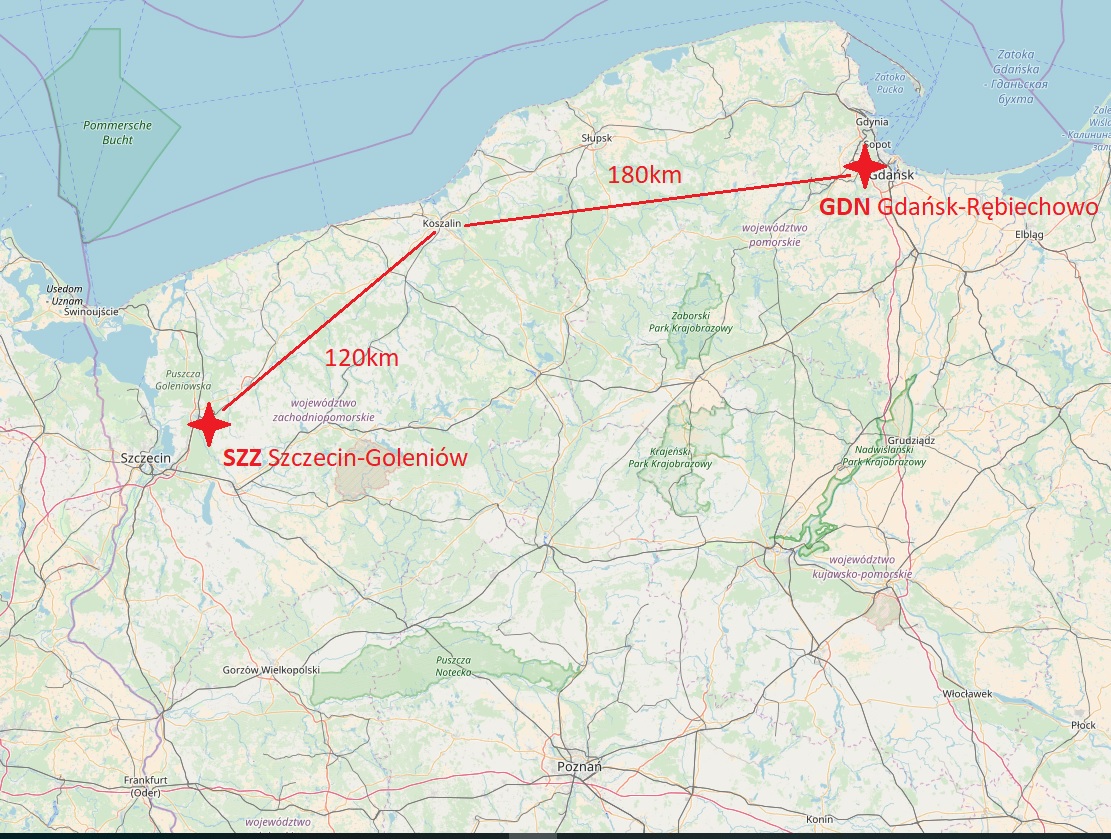 How to get to Koszalin by train ?
Timetable of Polish railways is available here.